Maison&Objet announces the Designer(s) of the Year for its September 2023 edition: the duo Fien Muller and Hannes Van Severen, from the Muller Van Severen studio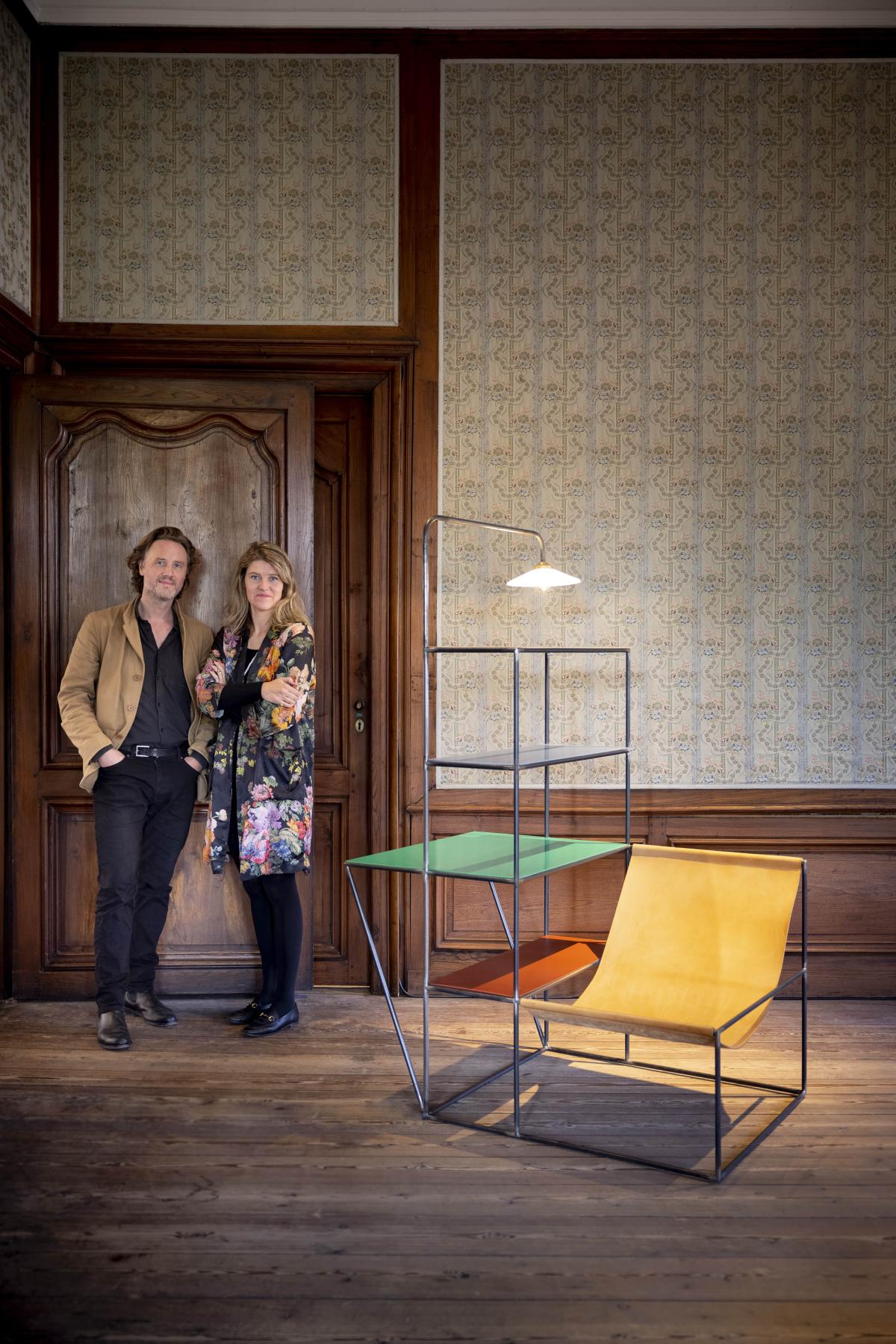 Maison&Objet distinguishes Muller Van Severen as "Designer(s) of the Year" 2023. The Belgian couple, a significant signature in international design and furniture, will be awarded the prestigious prize at the upcoming edition of the show, September 7-11. On this occasion, Muller Van Severen will offer an unprecedented "cocoon exhibition", deploying an intimate and joyful panorama of more than a decade of creation.
Fien Muller and Hannes Van Severen began their collaboration from photography and sculpture backgrounds in 2011. Nourished by the visual and plastic arts, the fusional Belgian duo based in Ghent, dubbed "Muller Van Severen", parted ways from their two original fields to better invest in the territory of design with the well-crafted idea of shaking up the codes and uses of interior furniture. Their unique stylistic language, based on the juxtaposition of materials and colours in an astonishing formal purity, quickly placed them among the important figures of contemporary design. Their avant-garde pieces, anticipating trends as much as societal changes and market transformations, enrich their collection and delight the many brands they forge innovative collaborations with.
For Maison&Objet, rather than a simple chronological frieze retracing nearly twelve years of creation, Muller Van Severen curates an actual exhibition full of colour to create a dialogue between the different eras of their already impressive career. Each project is the place of a unique sensory experience, a continuously renewed and singular exploration. The exhibition will reflect their creative territory, combining pieces from their iconic "Future Primitive", "Wire", or "ALLTUBES" series. It will also be an opportunity to present new productions and commissions, including a series of vases for Bitossi, a luxurious rug imagined for the furnishing textile leader Kvadrat, or a floor lamp developed for Valerie Objects.