Florence Bourel presents her three creations from beautiful collaborations.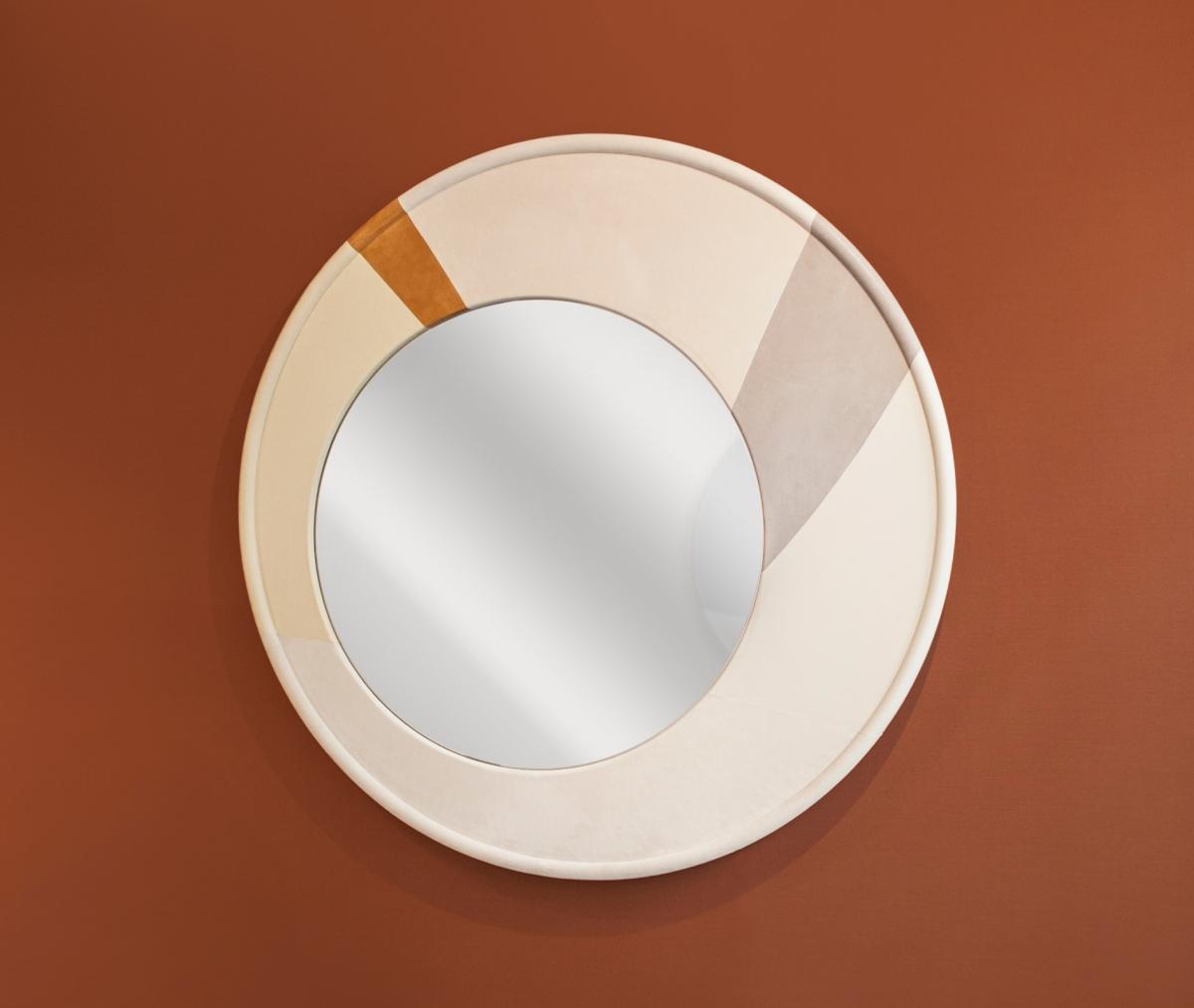 On the occasion of the launch of Biobject's new range of furniture and accessories at Paris Design Week, Florence Bourel presented the Élice mirrors in upcycled leather marquetry. This first collaboration with Biobject is part of an eco-responsible approach in which the designer has been involved for several years, as the leather used for the manufacturing process comes from scraps and the end of collections. Élice draws her inspiration from art and modern painting.
FLORENCE BOUREL X ROCHE BOBOIS
Committed to a sustainable design approach, Roche Bobois has called on Florence Bourel to design this new piece. This first collaboration between the designer and the publishing house responds to the eco-responsible values of both. The idea? To create, through an upcycling approach, a lamp that is as design-oriented as it is responsible.
FLORENCE BOUREL x TOULEMONDE BOCHART
This year, on the occasion of the Paris Design Week, Florence presents a new creation for the carpet publisher Toulemonde Bochart with whom she has been collaborating for ten years. Florence Bourel now accompanies the publishing house in the development and artistic direction of its collections and takes on a new challenge with the Artopia model. Her new carpet, entirely made of looped wool, is a real technical feat.