Arte presents Tangram, a new collection to mark Autumn 2022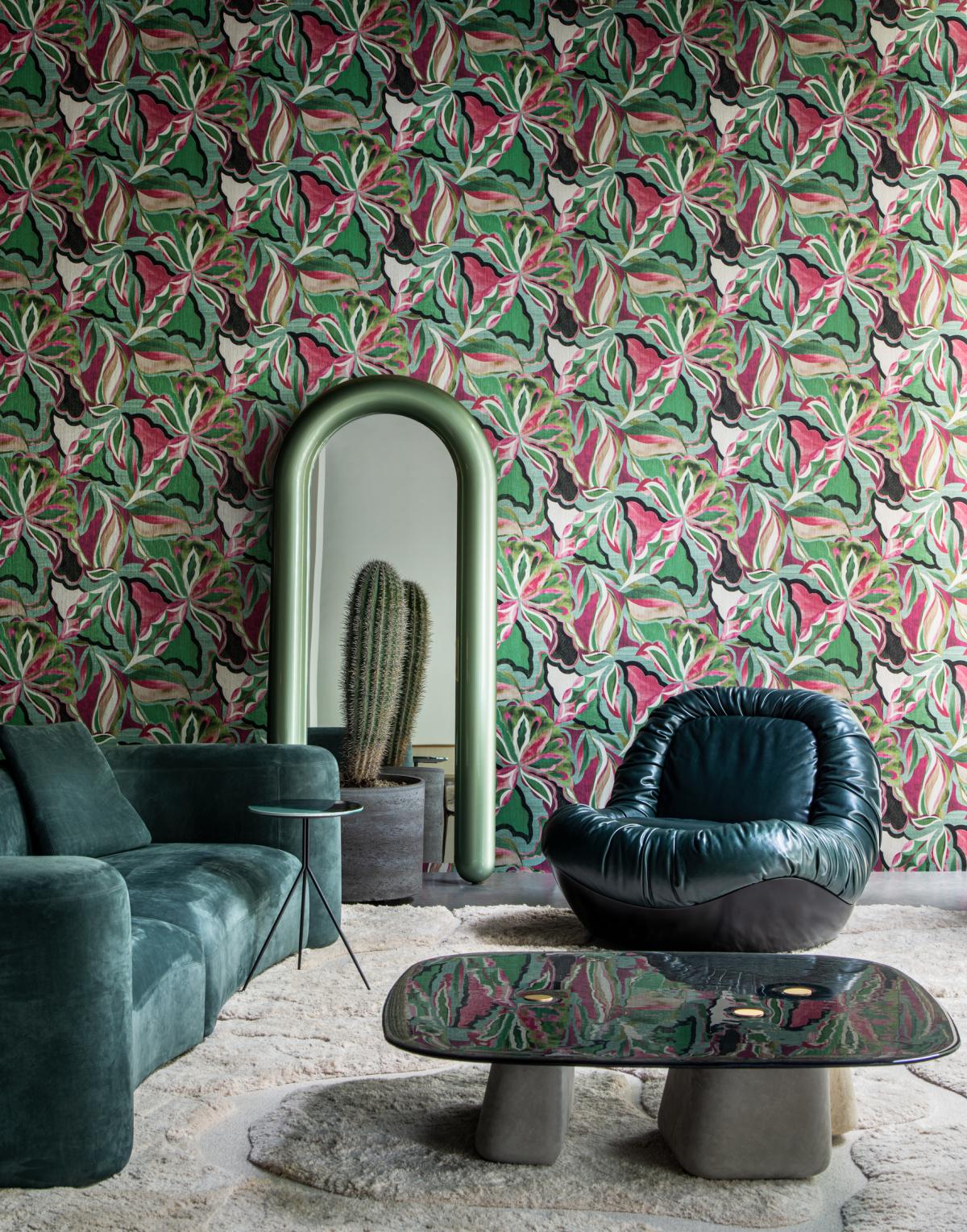 Tangram - Myriad
Since autumn is synonymous with novelty, Arte presents a new collection of wall coverings that will make autumn sweeter. Available in 6 different patterns, Tangram is originally created from woven plant fibres, sometimes finely woven, which are then shaped by hand into a series of forms. This interpretation is then enhanced by water-based inks printed on the non-woven fabric.
TANGRAM - BOUNTY
Available in three different colours, Bounty is made from finely woven, cut and inlaid grass. This wallcovering underlines Arte's care for craftsmanship, but it also highlights its special attention to nature. Bounty is an abstract and geometric representation of foliage, which has been used for many years.
TANGRAM - MYRIAD
Myriad is the solution to counter the sometimes gloomy atmosphere of autumn. Indeed, this tropical print with a watercolour effect will bring a touch of freshness to the walls. Available in three colours, it is the flagship wallcovering of this new collection, and a favourite for vibrant colours.
TANGRAM - CAPRICE
The Caprice model seems to be inspired by the cubist spirit of the 20th century. Indeed, its geometric shapes, its zones of light and shadow create an artistic effect that one cannot get enough of. Made from finely woven and hand inlaid cut grass, Caprice will adapt to the brightness of your rooms and will bring originality and a playful side to your walls.
TANGRAM - SPLICE
The irregular pattern of the asymmetrical shapes of Splice gives it a look that is immediately attributed to nature. Available in three colours, it brings a sophisticated and noble touch to your walls, which will fit perfectly in an office, a living room or a bedroom.