RESTAURANT MARIA BELZA PARIS
Decorative Arts & Galleries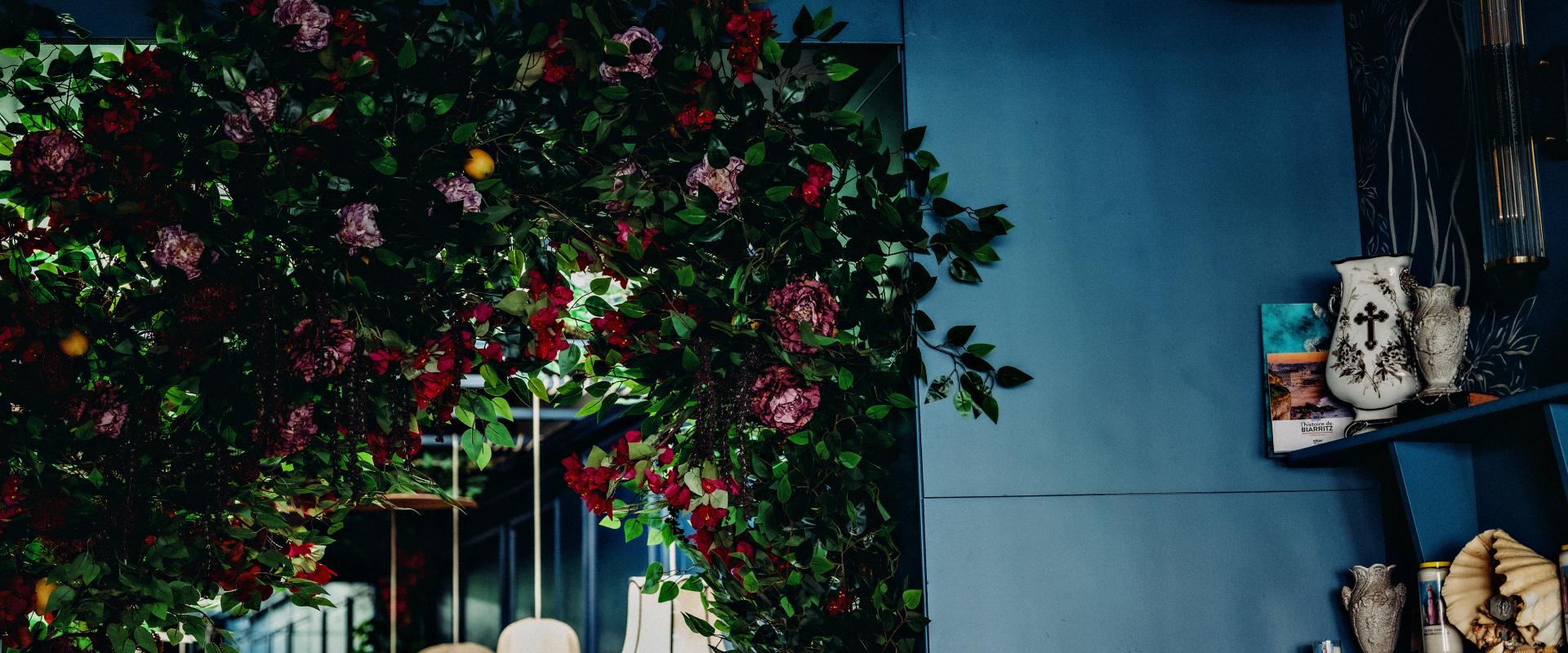 A little Biarritz in Paris 
Located on the edge of the Canal Saint-Martin, the Maria Belza restaurant, which owes its name to the Rocher de la Vierge in Biarritz, is the new Parisian address to be discovered urgently!
The owners, Benoît Mollet and Franck Guigault, pure heirs of the traditions and relaxed atmosphere of the South West, have called upon the interior designer Daphné Desjeux to decorate the place. A 220 m2 space that can accommodate up to 85 guests in a seaside spirit.
An allegory of the passing of time, the Maria Belza restaurant is inspired by ecclesiastical codes,
all in an offbeat spirit. As Benoît and Franck share a passion for surfing, it is only natural that the culture of surfing is also present in the restaurant with parsimony. 
The different shades of blue are deployed in the space, a nod to Biarritz bathed by the ocean.
To bring clarity to the place, a patchwork of vintage mirrors resembling stained glass windows are displayed on one wall.