NV Gallery presents the VOLTA collection, timeless pieces inspired by the seventies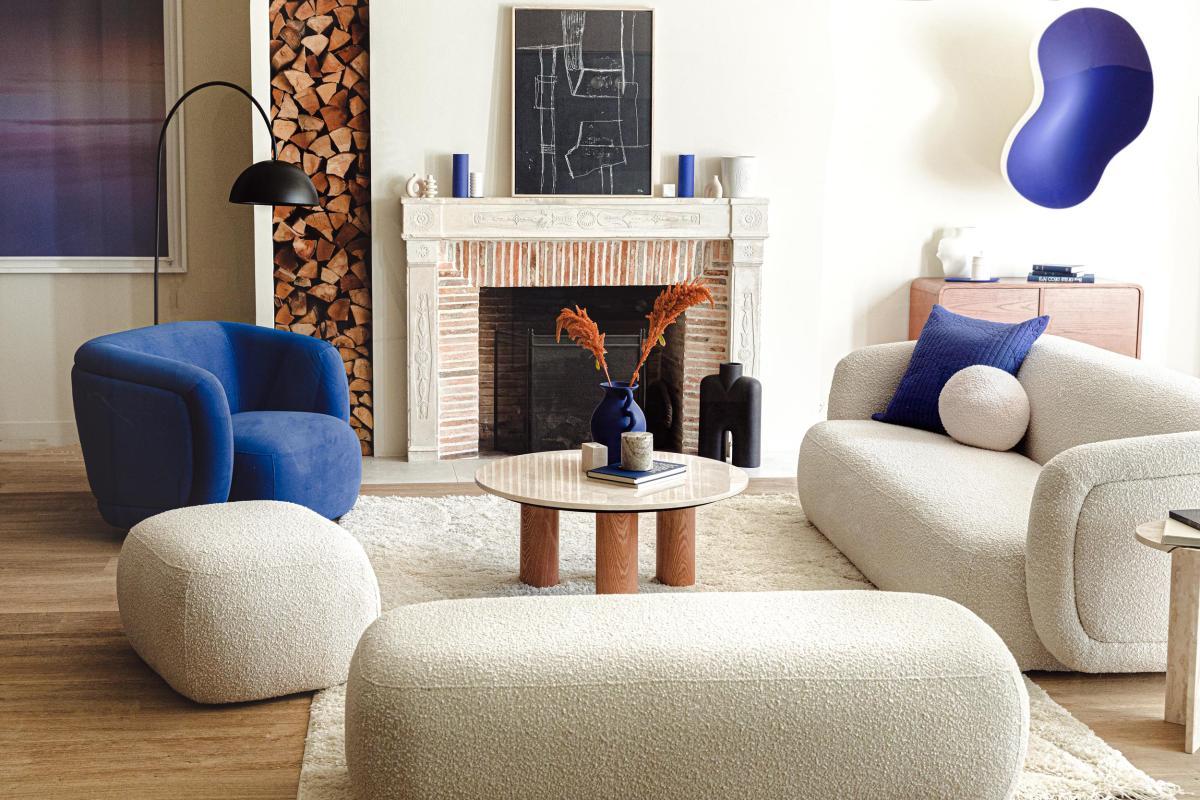 NV GALLERY launches the VOLTA collection, inspired by the design of the 1970s.
An association of strong pieces playing on contrasts between a muted and chic palette and deeper colours.
With VOLTA, NV GALLERY offers a complete range for all daily uses. Armchairs, ottomans and sofas for 2 or 3 people, or side tables, the VOLTA collection offers curved lines and a sensual aesthetic combining authentic materials. 
VOLTA chooses "electric blue" to create a touch of status colour. The "oatmeal" buckle stands out with its ivory background and breaks the codes of the immaculate buckle.
Table ANDREA - 749€ 
Armchair VOLTA - 699€
Table ORWELL - 699€
Table TAMMA - 229€
Chair OLIVIA - 499€
Chair UBERTO - 249€
BEHIND THE SCENES OF THE VOLTA COLLECTION
Co-founder of the brand, Thibaut Saguet is passionate about the creative process and the development of the NV GALLERY collections. Surrounded by his design team, he is inspired by everyday gestures as well as by the history of decorative arts. Thibaut Saguet likes to work by instinct, putting sketches on paper and then reworking the shapes and proportions, playing with materials and exchanging with his teams to arrive at the most accomplished design.
"For the Volta collection, the NV GALLERY studio has done extensive work on comfort without losing its aesthetic roots in the design of the 70s. We have thus created a complete range for all daily uses that makes you want to spend time comfortably installed in your home". Thibaut Saguet