Discover Urban Oasis, the new bold and eclectic collection from NV GALLERY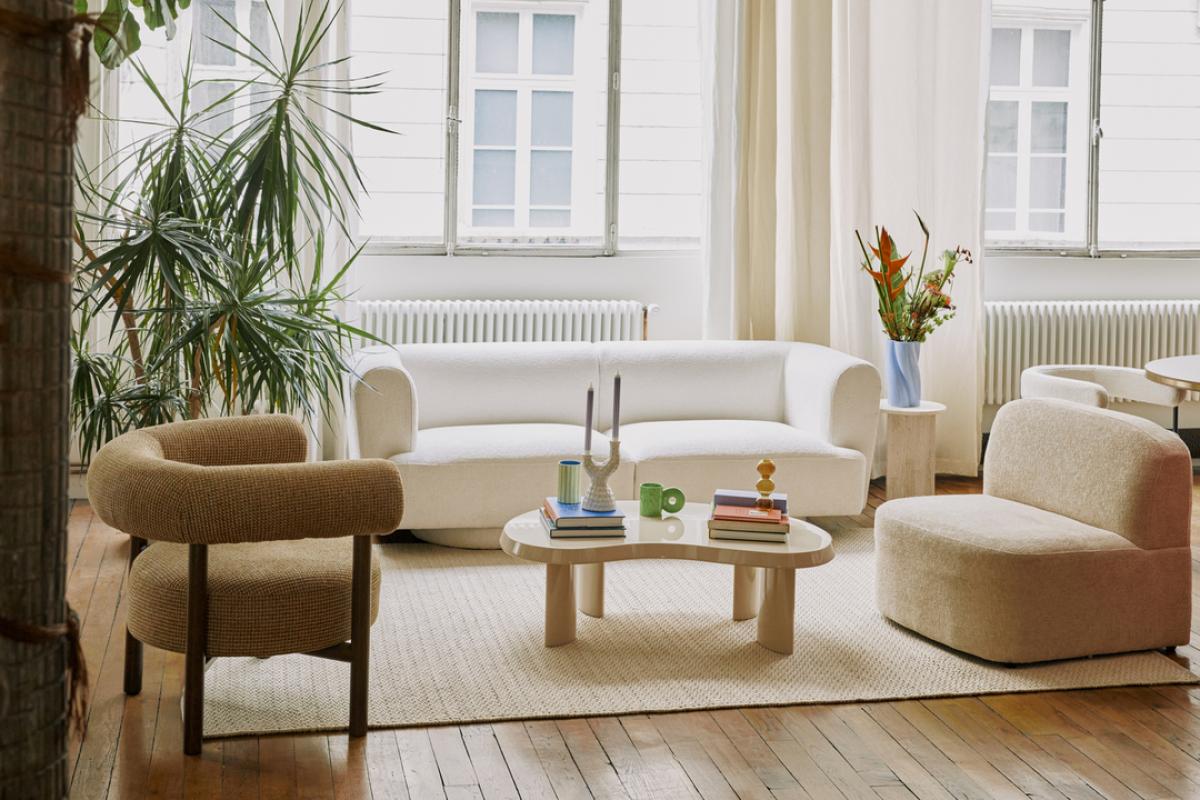 This season, NV GALLERY invites you to play on contrasts and master the mix of styles, textures and colors to reinvent your living space as a personal oasis. The new collection and its unique designs shake up the conventions to play the mix & match !
Urban Oasis pushes the boundaries by combining strong and vibrant designs. This collection is designed to inspire and reinvent your home. A glossy coffee table with organic curves and a dining table inspired by traditional French style models are combined without blushing. The color adds its touch of good humor with a declination around the mustard yellow, the beige always shock and the warm tones of wood species. In this space, we feel the tranquility and serenity, with strong, bold pieces such as the CAROL armchair.
NV GALLERY invites you to reinterpret your oasis.
About NV GALLERY 
In 2016, Natalie Hanczewski and Thibaut Saguet, passionate about design and interior decoration, decided to found NV GALLERY. They noticed a gap in the furniture market that they wanted to fill. Their idea? To propose collections of furniture, lighting and decoration with a unique style, changing the standards already present on the market and all at an accessible price. The success is immediate: launched in France, the NV GALLERY website is now present in Germany, Benelux, the Netherlands, Austria, Switzerland, Italy and Spain. With a team of 45 people, and a showroom in the heart of Paris, NV GALLERY continues to develop with the ambition of offering a lifestyle with a marked, trendy and ethical design.
NV GALLERY designs its collections and products from A to Z. Designers, developers and creatives work hand in hand to offer the best of trends and materials with an eye for detail and quality/price ratio. The brand carefully selects its manufacturers to ensure quality products that are built to last. With sustainability as its goal, the brand is committed to using materials responsibly and producing designs in manageable quantities. In 2022 the brand was awarded PETA-Approved Vegan certification, which guarantees that no animal materials are used in its collections.