Isidore Leroy opens his first showroom in Paris, guided tour in pictures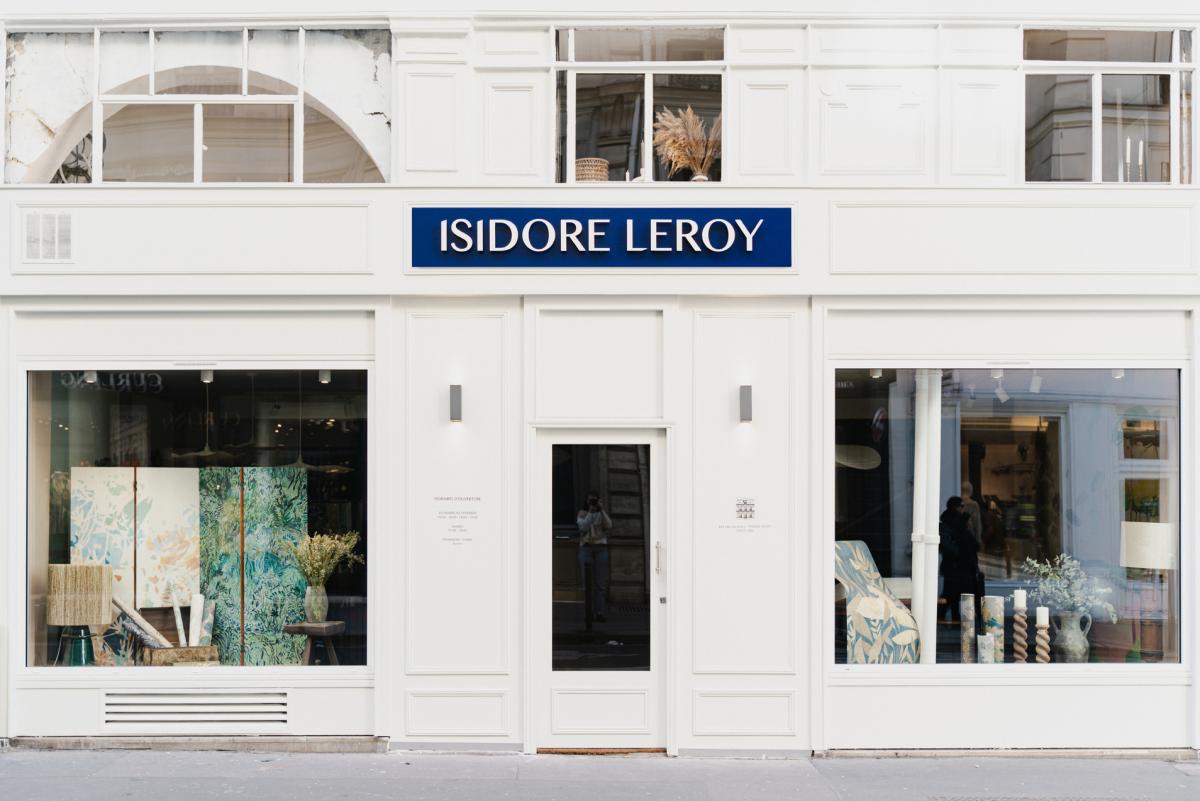 Isidore Leroy is taking up residence at 29 rue Saint-Sulpice and taking its place among the iconic publishers of the 6th arrondissement of Paris. 
Founded in 1842, the Isidore Leroy brand was reborn from its ashes in 2016 and dusted off the prejudices of the wallpaper world by calling on artists to create panoramic works that take us from the Atlantic coast to the Brazilian jungle via the snowy mountains. Barely 7 years after this rebirth, the House of Isidore Leroy is now in Paris, a new step marking the visionary choice of Jean-Etienne Bélicard who in 2016 believed in this sleeping beauty and had decided to dust it off to give it back its beauty. Imagined and realized by Atelier Germain, the showroom has been designed as a journey, to meet the needs and inspirations of individuals and professional decorators.
The first floor is a real place of discovery, designed to allow the exhibition of panoramic decors and art deco motifs characteristic of the house. These decorations are highlighted by murals specially developed to match the creations of the House of Isidore Leroy, which will soon be marketed by the house. As soon as you enter, large frames presenting the new products welcome you. Proud of its know-how and heritage, the brand has also used historical pieces from the former factory such as printing rollers and documentation on the history of this beautiful French House. An elegant staircase leads to the first floor where you can walk through the rooms of a house to project yourself more easily. The bedroom, living room and dining room present soft, welcoming universes and ambiances that make the most of the walls.
The mezzanine is a space that allows architects to work with their clients and to visualize different possible designs for the rooms of the house.