LAGO makes its debut in the world of lighting and unveils its first lighting collection at Salone Del Mobile 2023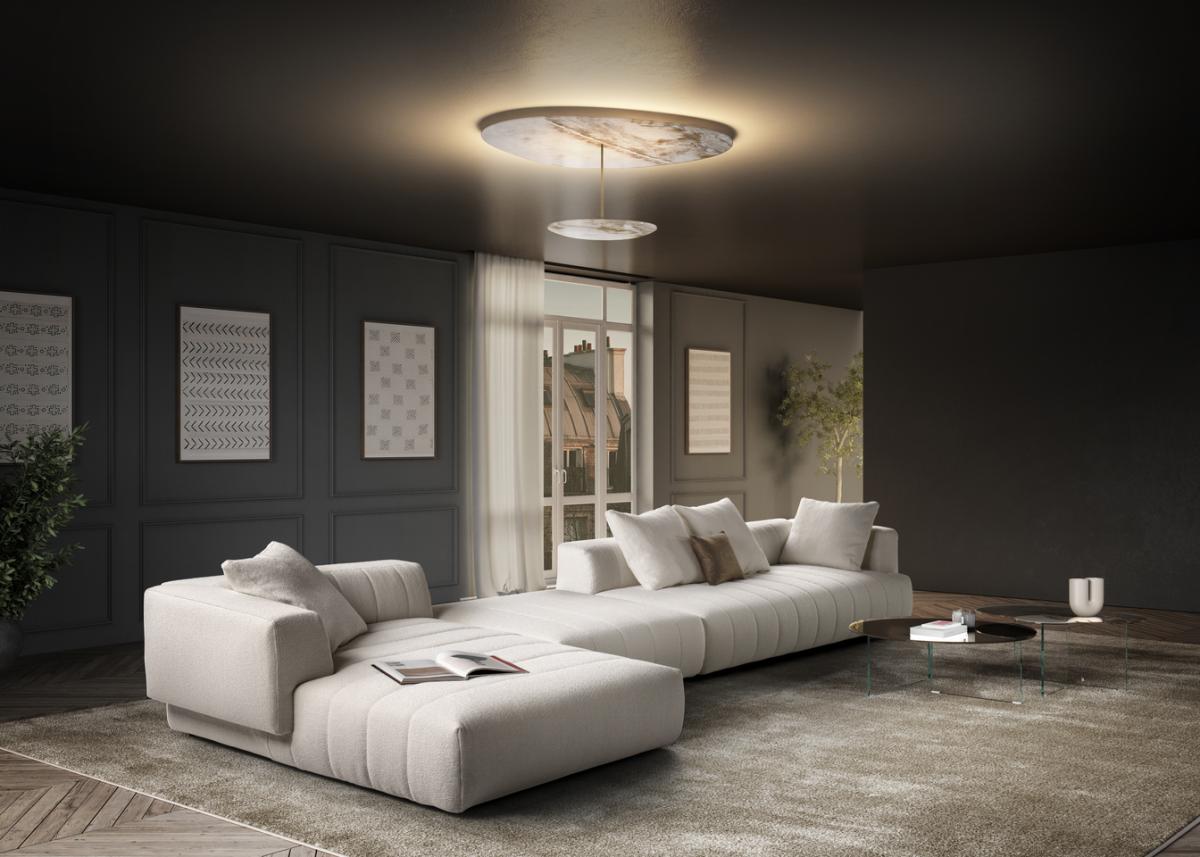 LAGO extends its design vision to the world of lighting with five new luminaires that perfectly match the brand's most beautiful creations.
On the occasion of the sixty-first edition of Salone Del Mobile, LAGO made its debut in the field of lighting. The company, leader in the Italian furniture sector, extends its unique vision of design to this new creative universe. With a wealth of experience and know-how that is easily identifiable, Lago has established itself with standards of quality and durability that are far higher than the market and now offers an even more complete range of products to decorate the entire home.
Waii, Glee, Heiko, Heiko Double and Chic are the LAGO luminaires, whose bright contours with a strong character create a play of light and enhance the veins of marble and the shades of glass. Available in a multitude of finishes, these luminaires are true works of art inspired by gems and precious stones. 
"It is with great pride that we announce today our entry into the world of lighting," says Daniele Lago, CEO and Director of Design at LAGO Spa. "This is a challenge we have been looking forward to for several years: to build on our determination in this sector, with the certainty of being able to contribute one, or even several interesting stones to the building. Our fixtures are born out of the desire to expand our product lines as well as our standards of quality and durability that are the foundation of design at Lago."