Maison&Objet Paris presents the report of its January 2023 session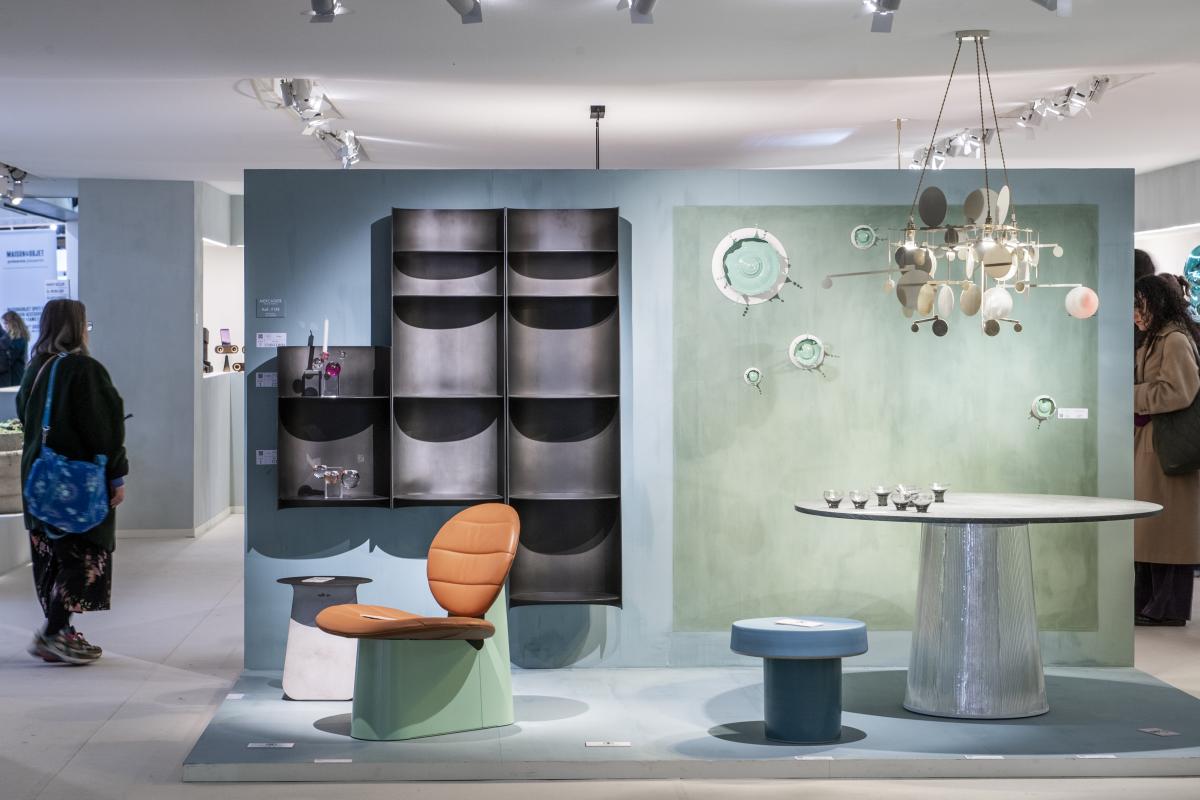 Deal done! Maison&Objet Paris closes its winter edition with growing attendance, mainly resulting from a strong international audience, confirming the essential role of this media milestone for decoration, design, and lifestyle professionals. In addition, the acceleration of the implementation of Maison&Objet's strategy through launching new digital services that bring an omnichannel solution to support the whole decoration, design, and lifestyle community in growing its business at every stage of development.
Despite widespread transport strikes and an uncertain economic climate, the Maison&Objet Paris trade show took place from January 19 to 23 at the Parc des Expositions de Paris-Nord (Villepinte) and closed in a very positive and friendly atmosphere.
European visitors in attendance; Americans and Middle Easterners in full forc
While many may have feared that a social strike on the opening day would make it difficult for visitors to access the show, the aisles were bustling from the very first day, with a steady flow of visitors over the five days, including the weekend.
With more than 67,000 trade visitors, nearly 45% of whom were international, this fourth (already!) post-COVID session once again demonstrated the essential marker the show represents in the agenda of brands, buyers, and specifiers in the home decor, design, and lifestyle industries. Some countries or regions, such as Italy, the Middle East, and even Portugal, were more present than before!
The event also confirmed the show's appeal to the U.S. market, as illustrated by the visit of 1,400 Americans. More than 2,300 brands, spread over seven halls, benefited from a strong traffic dynamic and proudly embodied what has made Maison&Objet Paris famous since its creation: booths with meticulous set designs and innovative collections launched by emerging brands or prominent names in interior design.
A mindset geared towards ''Haute Facture'', with many French iconic manufacturers gathered by the Ameublement Français.
Take Care !... For visitors too
The visitor experience was also the focus of the Maison&Objet teams, who wanted more than ever to ensure that a visit to the show was more than just a shopping experience. The theme, "Take Care!," inspired special events such as the Apothem Lounge, evoking calm and meditation, designed by Raphael Navot, named Designer of the Year. Visitors could take a break and recharge their batteries in a particularly sophisticated environment where every detail, from the musical ambiance to the colors and textures, has been carefully thought out.
As regards to inspiring and inspired designers, this session had a focus on the next generation of creatives embodied by the seven Spanish Rising Talents. In addition, the colorful British Capsule highlighted: Laura Bethan Wood and Lee Broom and the So French Talents Elise Fouin, Grégory Lacoua, Victoria Wilmotte, and Cédric Breisacher. We also saw Jean-Charles de Castelbajac introducing new collaborations and Philippe Starck launching his eco-designed collection with the Spanish company Andreu World.