Oscar Lucien Ono presents DOX, Restaurant & Bar at the Hyatt Regency Hotel in Dusseldorf.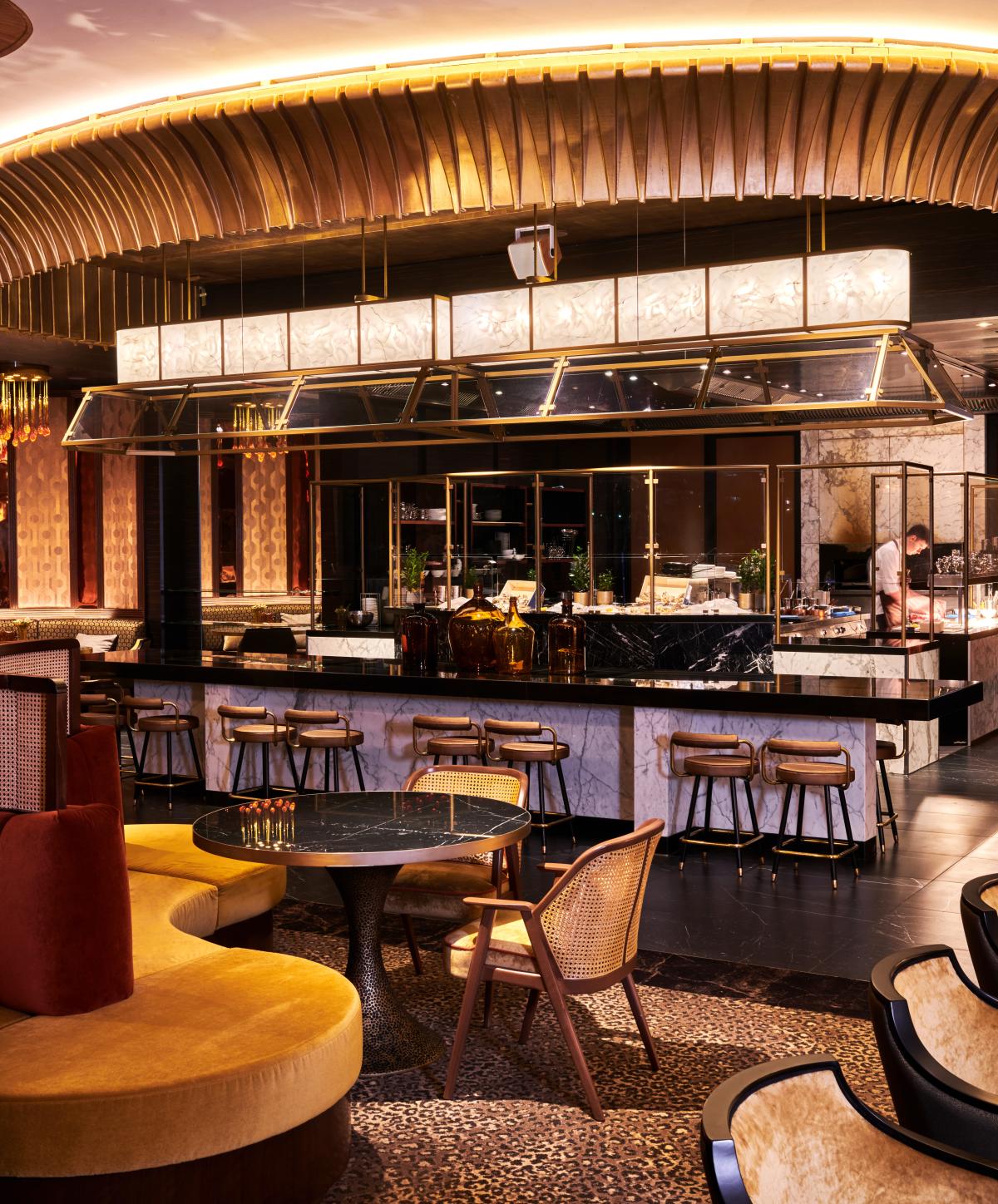 The decorator, founder of Maison Numéro 20, designed the interior spaces and decoration. Welcome to a restaurant that looks like a first-class voyage on a 1920s transatlantic liner.
Overlooking the Rhine, the Hyatt Regency Hotel in Düsseldorf invites you on a unique journey through a gourmet restaurant with neo-brasserie accents, an exquisite Franco-American fusion and an enveloping and festive champagne bar. Located on the Docks, the hotel stands like a huge ocean liner facing the modern, cubic building by architect Franck Gehry.
This contemporary restaurant draws its inspiration from the codes of a 1920s Art Deco neo-brasserie: straw marquetry, gilding, bronze, staff, Murano glass, panther carpeting, varnished wood (mahogany, Macassar ebony), and colored marble. A mix and match that contributes to the originality and timelessness of this decor.